STEP 1:
Download the scholarship handbook  to learn more about the scholarship process and criteria.
STEP 2:
Log on to www.ekitistate.gov.ng then click on media centre and then downloads.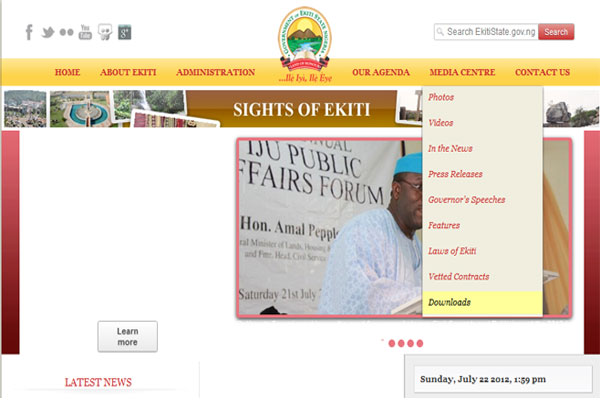 STEP 3:
Click on Scholarship and Bursary (5) »
STEP 4:
Click on any of the category and download:
STEP 5: Print the form on A3 PAPER
STEP 6: Completed application forms are to be scanned and submitted online via scholarshipboard@ekitistate.gov.ng not later than July 31, 2012.
Last modified: July 22, 2012