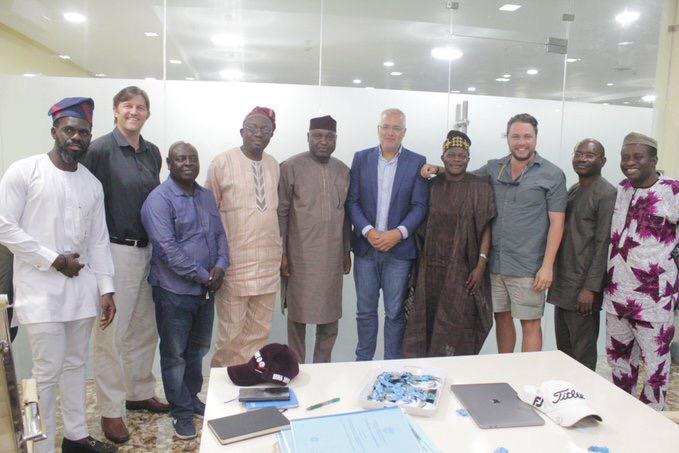 The Promasidor Nigeria Limited (PNL)'s team of technical experts have arrived Ado Ekiti, capital of Ekiti State to continue discussions with Ekiti State Government on revitalizing the Ikun Dairy Farm and utilizing its potentials for job creation and local milk production.
Today's meeting which took place at the Governor's office, Ado Ekiti, was a follow-up to a pact that was sealed on behalf of the partners by the Governor of Ekiti State, Dr. John Kayode Fayemi and the Managing Director of Promasidor Nigeria Limited, Anders Einarsson in Abuja, last month.
PNL's Managing Director, Mr. Anders Einarsson, who coordinated the visit today, delivered a presentation on the company's general operations, investment policy, job creation plans and local content infusion in its products in compliance with Federal Government's directives.
Promasidor Nigeria Limited (PNL) is willing to key into Ekiti State Government's agricultural schemes to train, employ and educate the youths in the State to build and grow commercial agriculture.
PNL's technical team will later embark on a physical assessment of Ikun Dairy Farm tomorrow, to check the status of the Milk processing plant, Yoghurt factory plant, and other processing plants in the farm.
Ikun Dairy Farm spans across 1,000 hectares of land area. Located in Ikun-Ekiti, in Moba Local Government Area, the farm was established in the early 1980s as an integrated agro-allied farm to boost the economy of the State
Last modified: August 20, 2019