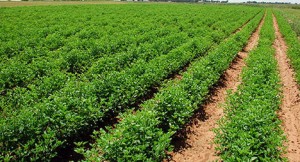 The Secretary to Ekiti State Government, Dr. Ganiyu Owolabi has called on youths in the State to embrace agriculture as a way of tackling unemployment problem in the State.
Dr. Owolabi who made this call at a forum in Oye-Ekiti noted that since government alone cannot employ all Youths, there is need for them to seek other ways of being self-employed instead of seeking non-existing white collar jobs.
He explained that the State Government is ready to engage youths in agricultural practices, and appealed to them to seize the opportunity to make themselves available for the Youth in Commercial Agriculture Development (YCAD) Programme of the Fayemi Administration which is targeted at eradicating poverty and provide employment for youths in the State.
The State Scribe said that government was irrevocably committed to the encouragement of in school and out of school youths in agriculture, adding that one of the objectives of government is the recruitment of about 20,000 Ekiti youths into agriculture and agro-allied industries by 2014.
While charging them to be focused, Dr. Owolabi advised the Youths to shun social vices such as drug abuse, cultism etc. that are capable of making them misfits in the society.
Last modified: June 28, 2012