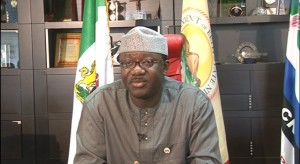 Ekiti State Governor, Dr. Kayode Fayemi, has urged Christians to see Easter as an opportunity to offer a better service to God and mankind.
Fayemi in his Easter message signed by his Chief Press Secretary, Mr. Olayinka Oyebode, said Jesus Christ who died for the sins of mankind had paid the supreme price for the salvation of man.
He charged Christians to emulate the sacrificial nature of Jesus Christ by committing themselves to serve their Creator and fellow human beings better by exhibiting piety and love.
The governor congratulated Christians in the state for witnessing  another Easter season. He also congratulated them for the successful completion of  the Lent – a period of 40-day fasting and prayers  which culminated in the Easter celebration.
Fayemi noted that Easter offers Christians and adherents of other religions another opportunity for sober reflection.
The governor called for prayers for peace, prosperity and development of the state which, according to him, is undergoing massive transformation in all the key sectors.
Fayemi equally urged Christians to pray for Nigeria to overcome the prevailing security challenges threatening the corporate existence of the country.
He commended Christians in the state for living in harmony with adherents of other religions. This, he said has contributed immensely to peace and harmony in the state.
The governor advised the people of the state to moderate in their celebration of the festive period which he noted is not meant for eating and drinking only but to reflect on the past and hope for a better future.
Last modified: March 30, 2013