The Government of Ekiti State regrets the gruesome killing of two farmers in Isaba-Ekiti, Ikole Local Government. The dear departed are reported to have been industrious family men and community leaders who were popular and well loved by the community. They were identified as Toyin Akeju a.k.a. Jisoro, and Mr. Yusuf Onoche a.k.a. Baba Owala. They did not deserve the fate that befell them.
We empathize with the Asaba of Isaba-Ekiti, HRH Oba Olanrewaju Oluwaseun Adeyanju, the families of our slain kinsmen, and the entire people of Isaba-Ekiti on this tragic occurrence, which has understandably led to demonstrations in protest of the killings. We appeal to the community for calm even when justifiably grieving and angry, and count on their cooperation with the security agencies in the investigations.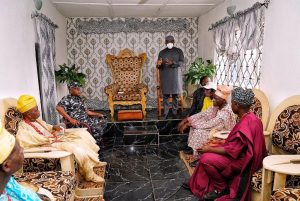 The deeply worrisome development is being investigated by the Ekiti State Command of the Nigeria Police Force, in collaboration with the Amotekun Corps in Ekiti, with a view to bringing the culprits to book and forestalling a reoccurrence. The Government of Ekiti state is fully supporting the security agencies in this regard.
In a demonstration of empathy and association with the community's grief, Governor Fayemi paid an early Sunday morning visit to the community during which he said, "Every life in Ekiti is sacred, and by the grace of God, the sincere commitment of the Government of Ekiti state to the protection of lives and property, and the cooperation of our people, justice will be done. We stand by you and will do all it takes as a government to bring the culprits to book, and ensure Ekiti is safe and secure."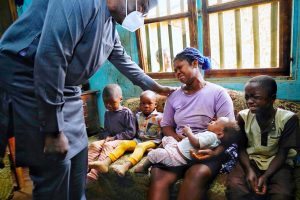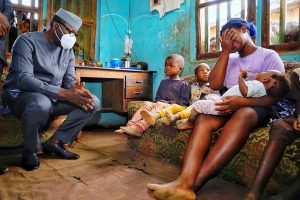 Hon. Akin Omole
Honourable Commissioner
Ministry of Information and Values Orientation
Last modified: March 8, 2021