Ekiti Ambassadors
Prince Julius Adelusi-Adeluyi
A distinguished and successful Pharmacist and Lawyer. Past National President, Pharmaceutical Society of Nigeria, Past President, National Institute Alumni Association, President, Ugbimo Ure Ekiti and the Nigerian-American Chamber of Commerce. A past Federal Minister of Health, Prince Adelusi-Adeluyi founded the famous Juli Pharmacy Plc. A man of honour and an illustrious son of Ekiti, he hails from Ado-Ekiti.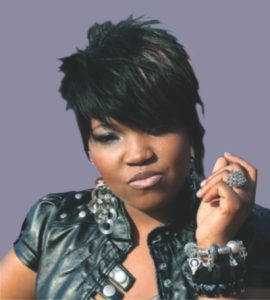 Antonia Yetunde Alabi (Sasha)
Unquestionably one of the most promising music stars in Nigeria. She has received a KORA award nomination for the 'Most Promising Female Act in Africa'. A pioneer Female Hip Hop/Rap artise in Africa. A woman of honour and a true ambassador of Ekiti, she hails from Ado-Ekiti. Alhaji Adebayo Musa Ayeni
Chairman/Chief Executive Officer, Mid-Latitude Group, Ile-Ife (an independent NGO think-tank set up specifically in response to the imperatives of nation-building and national development), Alh. Ayeni served his people as the Deputy Governor, Old Ondo State in 1990 t0 1992, Commissioner between 1988 and 1990. Past Member, Presidential Committee on Hajj 1999/2000. Holds B.Sc, M.Sc and PhD in Biochemistry from University of Ile-Ife now Obafemi Awolowo University). A true son of Emure-Ekiti.
Bishop (Dr.) Peter Awelewa Adebiyi
A bishop of Anglican Communion in Nigeria, is from Osi-Ekiti. He obtained B.A, M.A & Ph.D all in Theological Studies both in Nigeria and the United Kingdom. A man of honour and true son of Ekiti.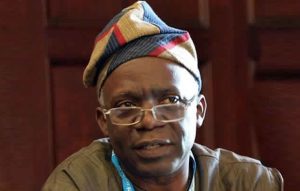 Femi Falana
A credible and consitent voice in the campaign for a just society and also an advocate of the rule of law in Nigeria. He is highly regarded as a strong and effective pillar against human right abuses and tyrannical rule. Founding President, West African Bar Association and also Council Member, Pan-African Lawyers Union. A man of honour and true son of Ekiti, he hails from Ilawe Ekiti.
Chief Afe Babalola
Founder, Emmanuel Chambers in Ibadan, member of the Lincoln's Inn London, and the Bar of England & Wales. Senior Advocate of Nigeria and Founder, Afe Babalola University (ABUAD), Ado-Ekiti. A legal luminary of International repute. A man of honour and a worthy ambassador of Ekiti, he hails from Ado-Ekiti.
Prof. Funmi Falusi-Olopade MD, FACP
A world renowned Professor of Oncology, recently nominated by President Barack Obama into the US National Cancer Advisory Board in recognition of her landmark achievements in the area of breast cancer. She's Walter L. Palmer Distinguished Service Professor of Medicine and Associate Dean for Global Health at The University of Chicago Medical Center. Prof. Olopade has received numerous local and international honours and awards. Member, Institute of Medicine of the National Academics, the American Philosophical Society, and a Fellow of the American Academy of Arts and Sciences, she hails from Ire-Ekiti. A worthy ambassador of Ekiti
Oluwatosin Helen Otitoju
Born on May 1, 1981, she's perhaps the most decorated young Nigerian her age. Head Girl of Queens College Lagos at age 14, and the Overall Best Student in the May/June 1996 SSCE. She shattered the records at the Howard University, graduating Summa Cum Laude (First Class) in Electrical Engineering and becoming the first ever Howard graduate recipient of the Poincare Fellowship at the California Institute of Technology for postgraduate studies. She received the young Person of the Year Award at th Future Awards 2006, and also a National Merit Award (FRM) from the Federal Government of Nigeria. Former lecturer, Dept. of Systems Engineering, UNILAG, a woman of honour and a true daughter of Ekiti. she hails from Odo-Oro.
Chief Deji Fasuan
A vanguard in the struggle for the creation of Ekiti State. A mentor to many Ekiti sons & daughters home and abroad. An octogenarian An indisputable Ekiti Ambassador, hails from Afao-Ekiti.
Mrs. Folusho Olaniyan, FCIM
MD/CEO, UTC Nig. Plc, since May 2007, Fellow, the Chartered Institute of Marketing,United Kingdom,a royal charter; Prince Phillip Duke of Edinburgh being the patron. Mrs. Olaniyan has built a career in market development and consumer marketing communications over two decades. She started her career in the food industry with Leventis Group in September 1998 as a management trainee, and was appointed Head of Sales and Marketing in 2000. She holds a B.A Hons. from Univeristy of Ilorin in 1987, a Masters degree in Public Administration from University of Lagos, and a Professional Postgraduate Diploma from the Chartered Institute of Marketing, Maidenhead, United Kingdom. She is a distinguished daughter of Iloro-Ekiti.
Chief Wole Olanipekun
Founder, Wole Olanipekun & Co. Former Attorney-General and Commisioner for Justice, Ondo State. Former President, Nigerian Bar Association, renowned Philantropist,a writer and lecturer of legal studies. Pro-Chancellor, Chairman, Governing Council, University of Ibadan. An unarguably Ekiti Ambassador. He hails from Ikere-Ekiti. Professor Akin Oyebode
A former Vice Chancellor of Ekiti State University (formerly University of Ado Ekiti). A Professor of International Law for over 20 years. He lectures at the University of Lagos. He hails from Ikole Ekiti, and he's indeed a worthy Ekiti Ambassador.